Melvin's Dream
IDEATE is proud to announce that emerging entrepreneur, Melvin Goldstein has a big dream. Like anyone trying to start his own business, he has to learn the ropes and strive for success.
Melvin is a rapper from South Philadelphia who has barriers to employment. IDEATE is thrilled that Melvin has identified a producer and a studio that is willing to work with him to create his premiere EP. To do this, Melvin is conducting a fundraising campaign. His event will be on September 9 2015 at Impact Hub in Philadelphia.
Come out to support Melvin's Dream and buy a ticket here. You can also buy a ticket to attend the night of the performance at the door. You can make a support pledge in the amount of $10, $20, or $50.
Impact Hub is located at 1227 N. 4th Street in Old City, Philadelphia. For more information, email includeme@id-8.org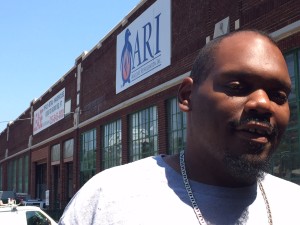 .