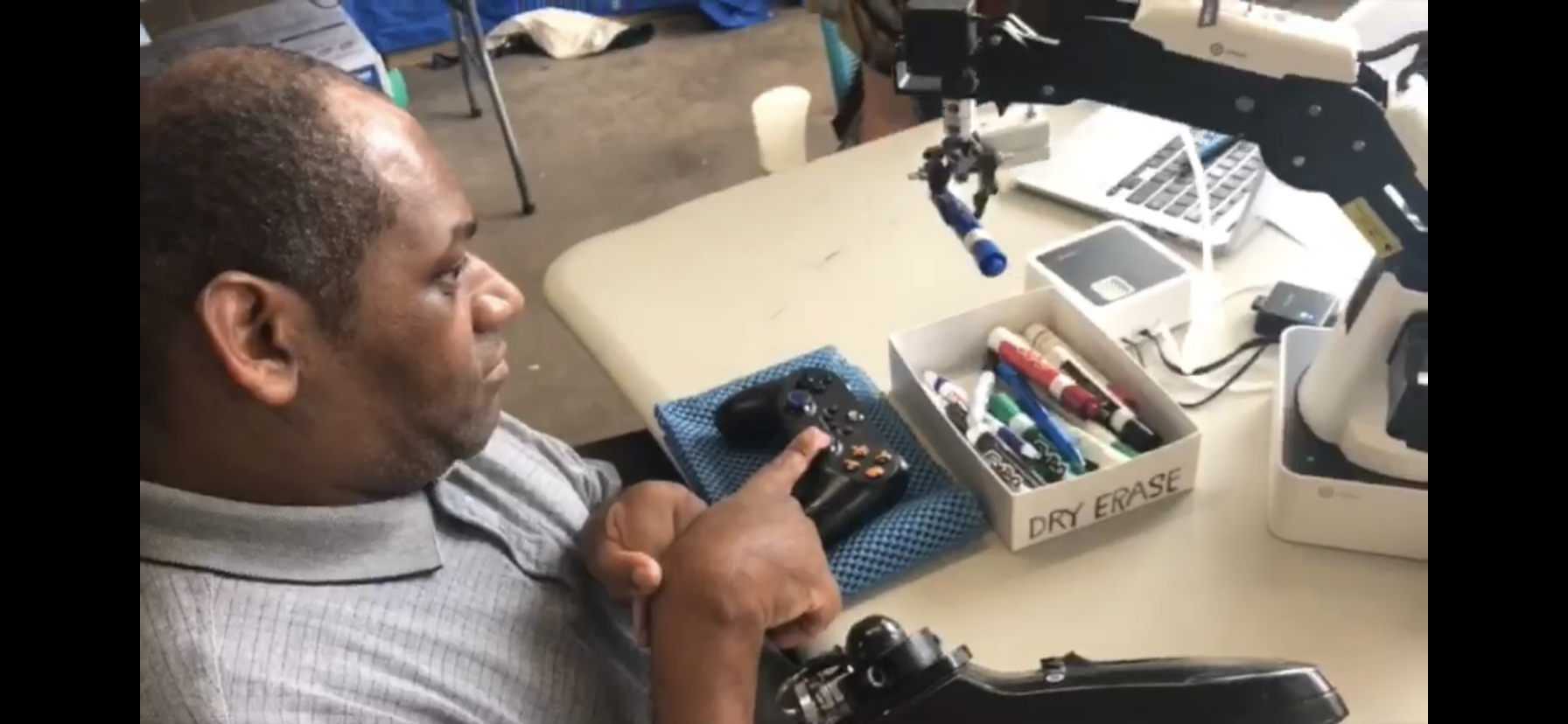 ID8 Recognized by RCPA for Innovation
IDEATE was honored today for innovation by the Rehabilitation and Community Providers Association (RCPA) for the use of customized robotics in community-based services at RCPA's Annual Conference. Our entire team is grateful and humbled by the recognition.
IDEATE supported member George Shands, owner and CEO of the GFresh Emporium as he raised funds for the robot he needed to do his job effectively. IDEATE designed the job accommodations he needed to cut, staple, and assemble his products with the aid of a Dobot robotic arm.
Shands is no stranger to advocacy. During the Thornbergh gubernatorial administration, Shands lead the charge to get himself a community-living arrangement. Starting a business and using robotics as a job accommodation is par for the course when it comes to making life changes. IDEATE salutes George and thanks the RCPA for the recognition.