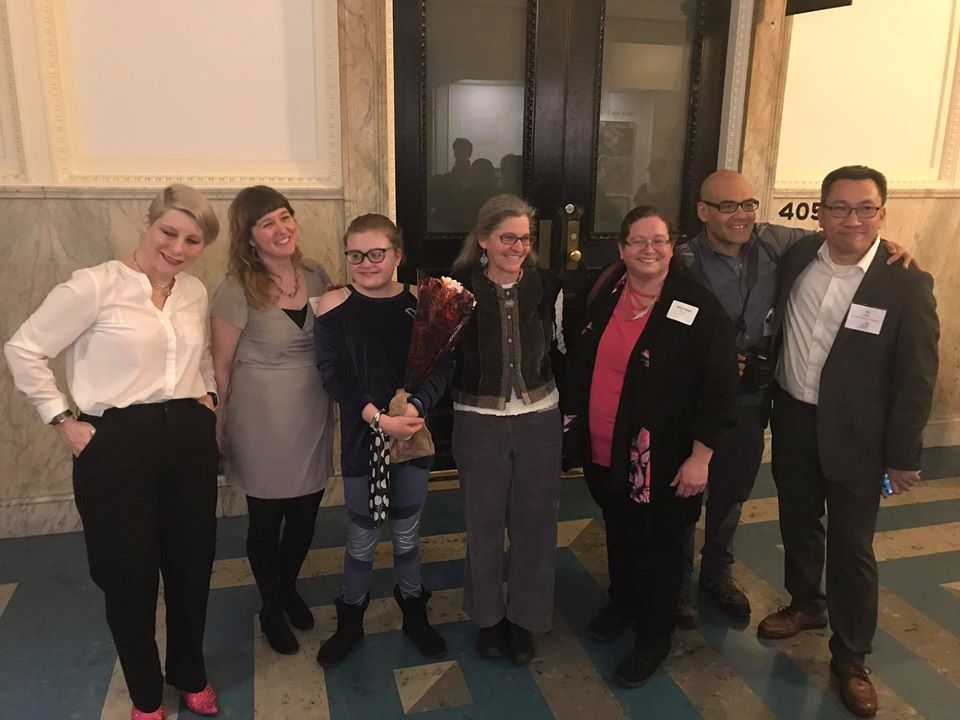 Committed to Inclusion
"Hear Me?" is an exhibition curated by Arielle Mabsoute, Deaf artist and advocate, and Linda Price, IDEATE's job developer extraordinaire. Way to go!!
This exhibit spotlights 12 Deaf visual artists from around the country and will be open for viewing in City Hall in Philadelphia through April 19, 2019. Linda and Arielle plan to move the exhibition from Philadelphia to Harrisburg later in the year.
This exhibition seeks to foster communication between the Deaf community and the hearing community through artwork that explores the legacy of audism, the history of Deaf culture, and the future of Deaf pride. Featured artists are: Kelly Brown, Patti Durr, Amy Cohen Efron, Arielle Mabsoute, Ellen Mansfield, Pamela Macias, Kelly Marshall, Laurie Rose Monahan, Nancy Rourke, Jose Saldana, and Sheri Youens-En.
"Do you hear me?" is a question is asked by many visual artists through their work, but it has a special relevance for artists who identify as Deaf.
Using the word Deaf with a capital "D" is an important signifier for people with hearing loss who communicate using American Sign Language (ASL) or other kinds of sign language. It denotes pride in their identity and indicates that they are actively engaged in the Deaf community. Yet the very language that binds the people of this community can often isolate them from those who do not understand it due to the prevalence of audism in our culture. Audism is a form of prejudice towards people with hearing loss that presupposes the superiority of spoken language over sign language. The visual language of art, much like the visual language of ASL, can be a powerful form of communication for Deaf people that re-emphasizes that one does not need to speak with their mouth in order to communicate.
Accessibility information: City Hall is an accessible venue. It has an ADA-compliant ramp leading to the entrance and elevators to take visitors to the fourth floor. ASL interpreters will be on-site during the reception.